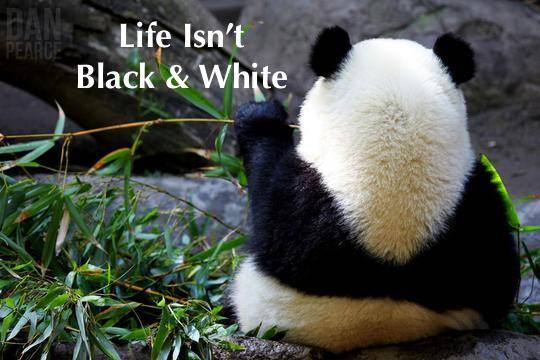 There is more to someone than meets the eye. You can never know someone until you actually talk to them. Someone's outward appearance is just that, an appearance. Open yourself up to actually getting to know someone and you might be pleasantly surprised.
This collection is full of Pandas who are more than just the cute and cuddly creatures we perceive them to be.
The following designs are all Dan Pearce Originals.
You Can't Handle My Bad Side
Did you really think all Pandas are goody-two-shoes?
Who doesn't love a good Man-Bun?
Reading is cool. Who are you to judge?
Not every Panda (or person for that matter) looks the same