Adult coloring just reached a whole crazy NSFW level.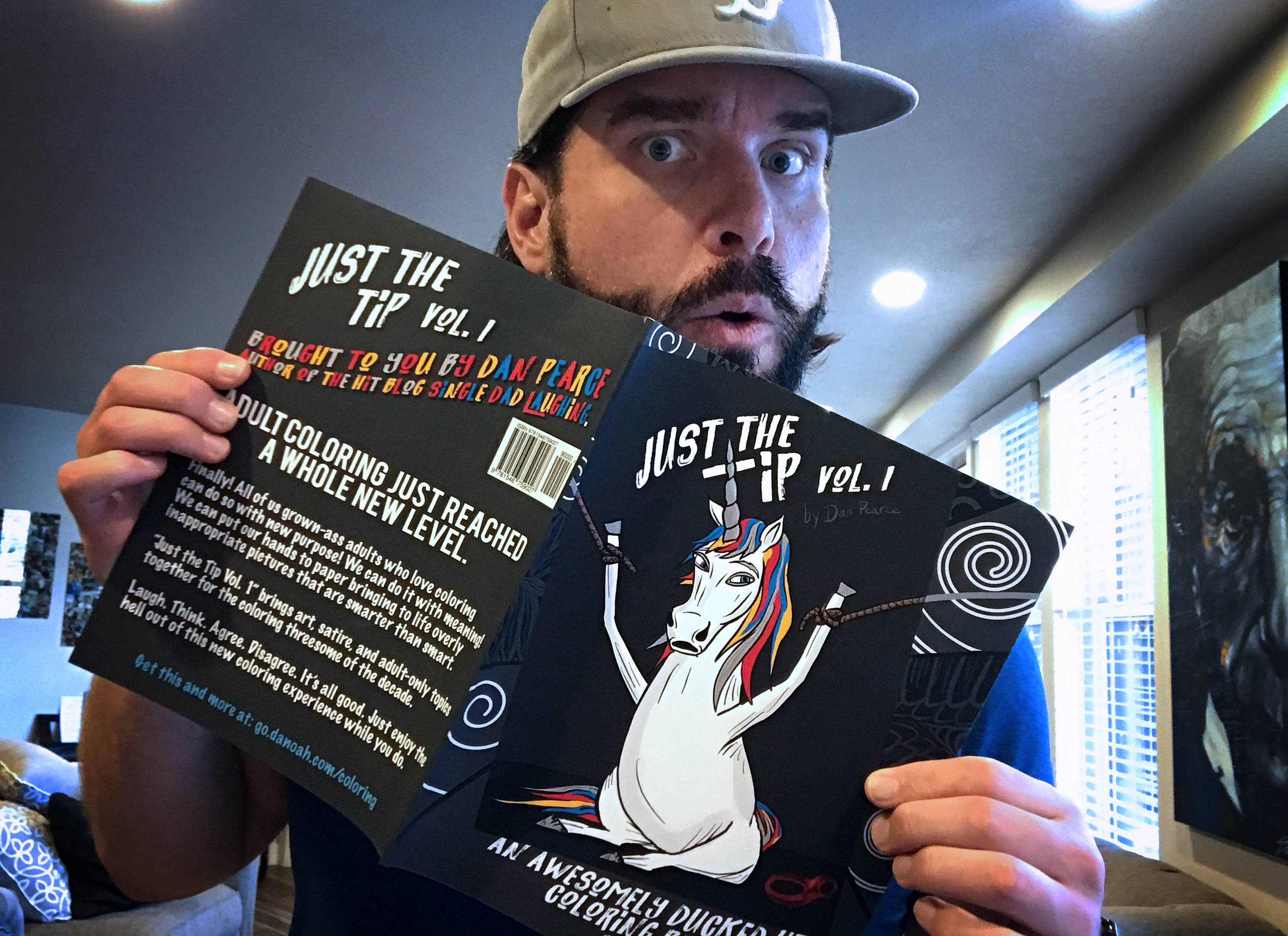 Just the Tip Volume 1:
An Awesomely Ducked-Up Coloring Book for Adults
Finally! All of us grown-ass adults who love coloring can do so with new purpose! We can do it with meaning! We can put our hands to paper bringing to life overly inappropriate pictures that are smarter than smart.
"Just the Tip Vol. 1" brings art, satire, and adult-only topics together for the coloring threesome of the decade. Laugh. Think. Agree. Disagree. It's all good. Just enjoy the hell out of this new coloring experience while you do.Brought to you by Dan Pearce, Author of the hit blog and Facebook Page "Single Dad Laughing."
24 awesome coloring pages enwrapped with poignantly hilarious satirical poetry...