Your finished custom artwork:
Hey Michael, I finished making the custom artwork that you commissioned me to create!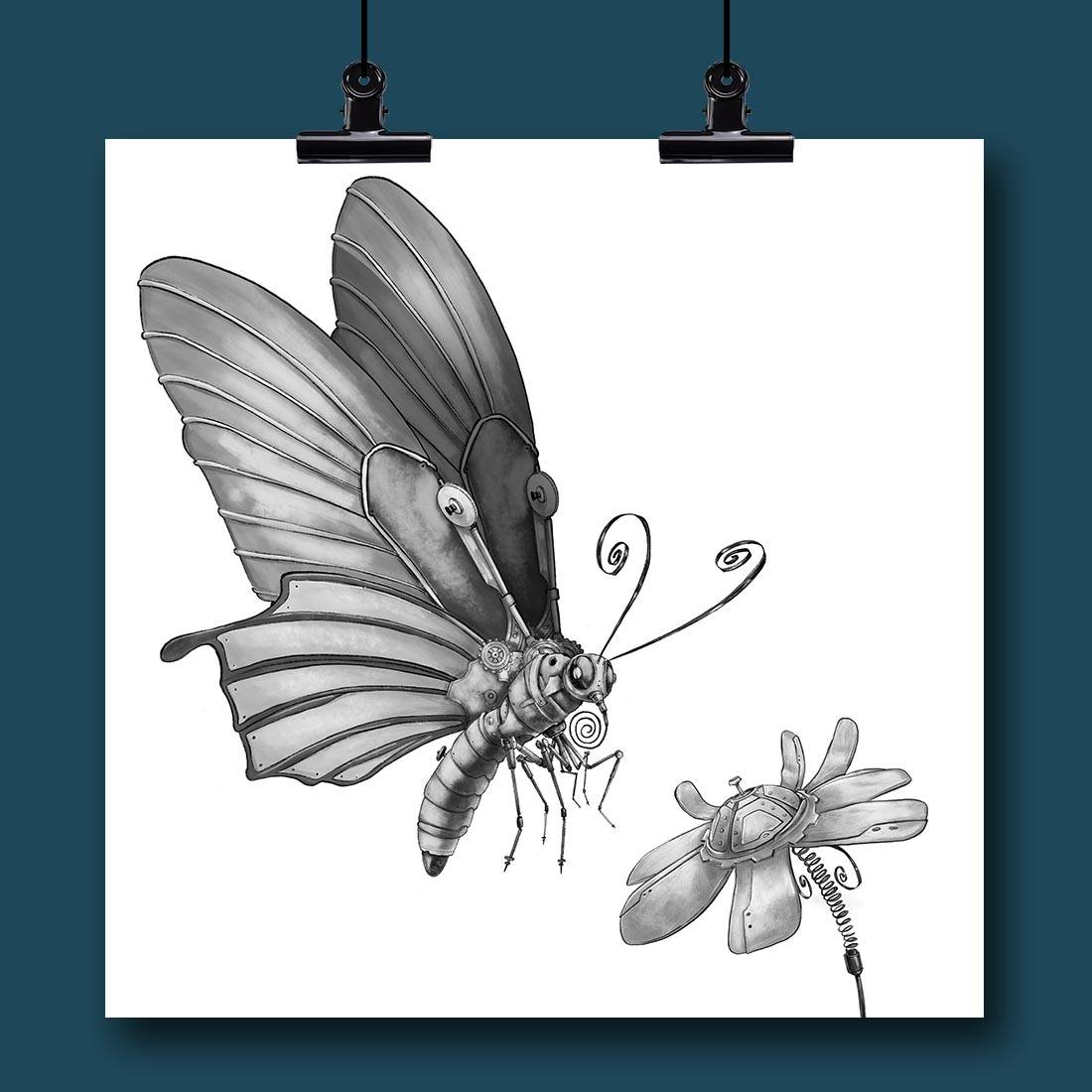 Please note that the above image is not full resolution, so please don't use this one to create prints or other items (though it'd be a great one to share on social media, if you like). Once your artwork order is finalized below, I will send you the full resolution artwork that you can print or use it to your heart's delight.
If all you want is the digital high resolution version, then we are officially done! Just reply to my last message to you and let me know. Otherwise, please consider adding on the following:
Do you like the finished art and service you received? Just like any other artist, I put a lot of work into your finished art, and I always really appreciate tips for a job well done! We artists depend on the support and goodness of our clients, and tips are always beyond helpful to us. A tip is not mandatory at all, but if you do tip... THANK YOU.

As was mentioned on the artwork ordering page (where you made the purchase for this custom art), I reserve the right to share digital versions of any commissioned artwork with my following for promotional purposes (I need to have ongoing examples to get ongoing work) or occasionally for resale as prints, stickers, etc. These platforms may include my Instagram, Facebook page, or my shop. If you'd rather I not share it at all, you'll need to purchase the full rights to your art. Current art rights prices are $150 for personal use, and $350 for commercial use.
Would you like me to send you professional black and whtie art prints of your finished artwork? I'd be happy to do that. I use special art paper stock and special art printers/ink to create extremely high quality prints of your finished artwork that will be UV resistant (which keep it from fading) and last for a lifetime.
5" x 5" - $10
8" x 8" - $15
10" x 10" - $25
12" x 12" - $35
16" x 16" - $60
20" x 20" - $105
5" x 5" - $18
8" x 8" - $28
10" x 10" - $40
12" x 12" - $35
16" x 16" - $60
20" x 20" - $165
The following items display art that I created for other clients.
I will customize them with your finished artwork if ordered.
Square Framed Premium Gallery Wrap Canvas
Do you know what might be even more awesome than framing a print or hanging a canvas of your finished art? How about a combination of the two?
I can have your custom artwork printed on a high quality canvas which will then be fastened securely inside of a recessed frame. Several sizes available. You really have to see these in person to realize how awesome they look hanging on your wall.
These are more expensive than the regular stickers I sell since they have to be made individually and I don't get bulk discounts, but they're still awesome, super high quality and if you want one to add to your laptop case, car window, or water bottle, I'm happy to do it!
LIMITED TIME OFFER: BUY 3 of any custom sticker, GET 4 EXTRA FREE! Use coupon code STICKER8 at checkout.