HAND-DRAWN "NAME MANDALAS" BY DAN PEARCE
Finished & Delivered in 2-4 weeks. Rush options available.
What Exactly Is a Custom "Name Mandala?"
I have developed my very own style of mandala-style artwork in which I take any names or words you give me (up to four in a single mandala), and I work them into an incredible hand-drawn work of art just for you or the people you love.
I spend several hours on each finished piece to create a one-of-a-kind work of art that is way more than worthy of the price you will pay.

No two mandalas ever look even close to the same. The nature of creating mandalas is that as the artist, even I don't know what's going to come out when looking at a blank screen or sheet of paper. Design elements build on top of elements until the final work of art is finished. That means you get a 100% unique gift to give yourself or to give to someone you care about. And they will love it.

*Guaranteed delivery is for all A packages, which are digitally delivered.
To Properly Disguise a Name...
The goal when I create your name mandalas is that you won't look at them for the very first time and immediately (or even quickly) see the person's name or the text I have drawn into the design at all. The letters should generally just disappear into the artwork as the mind first processes the art.

Take the following commissioned "name mandala" that I drew, for example. I drew a person's name into it, but if I did it the way I like to create them, you shouldn't see any text at all when you first look at it. You should just see some really neat art.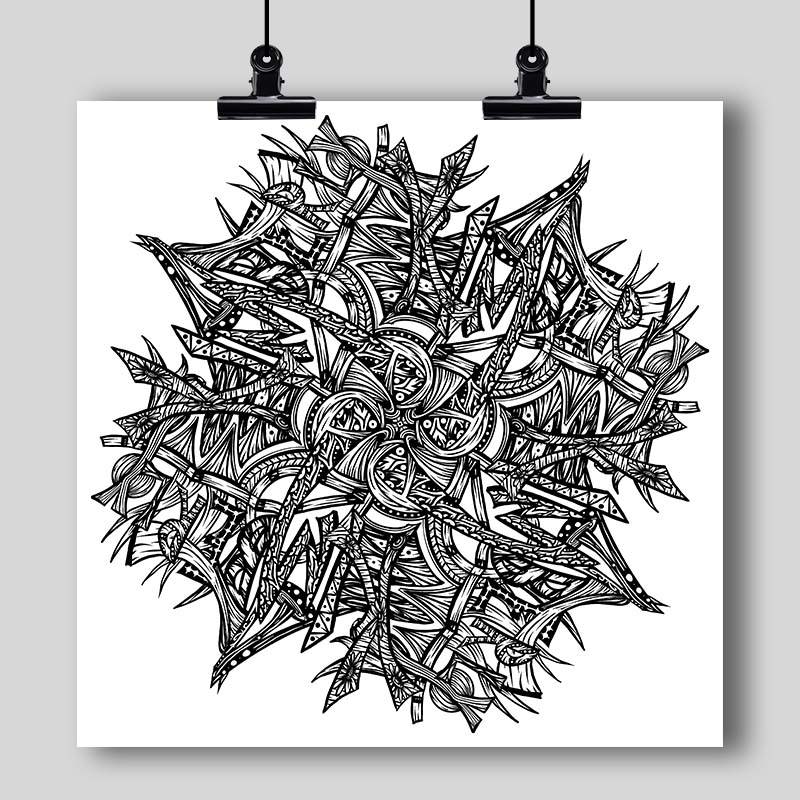 Did you spot the text? The name I worked into this one was "Kimberly." And since mandalas are based on repeated symmetry, that name can be found repeated four different times.

Here are quite a few other examples of my work, some simpler, some more complex...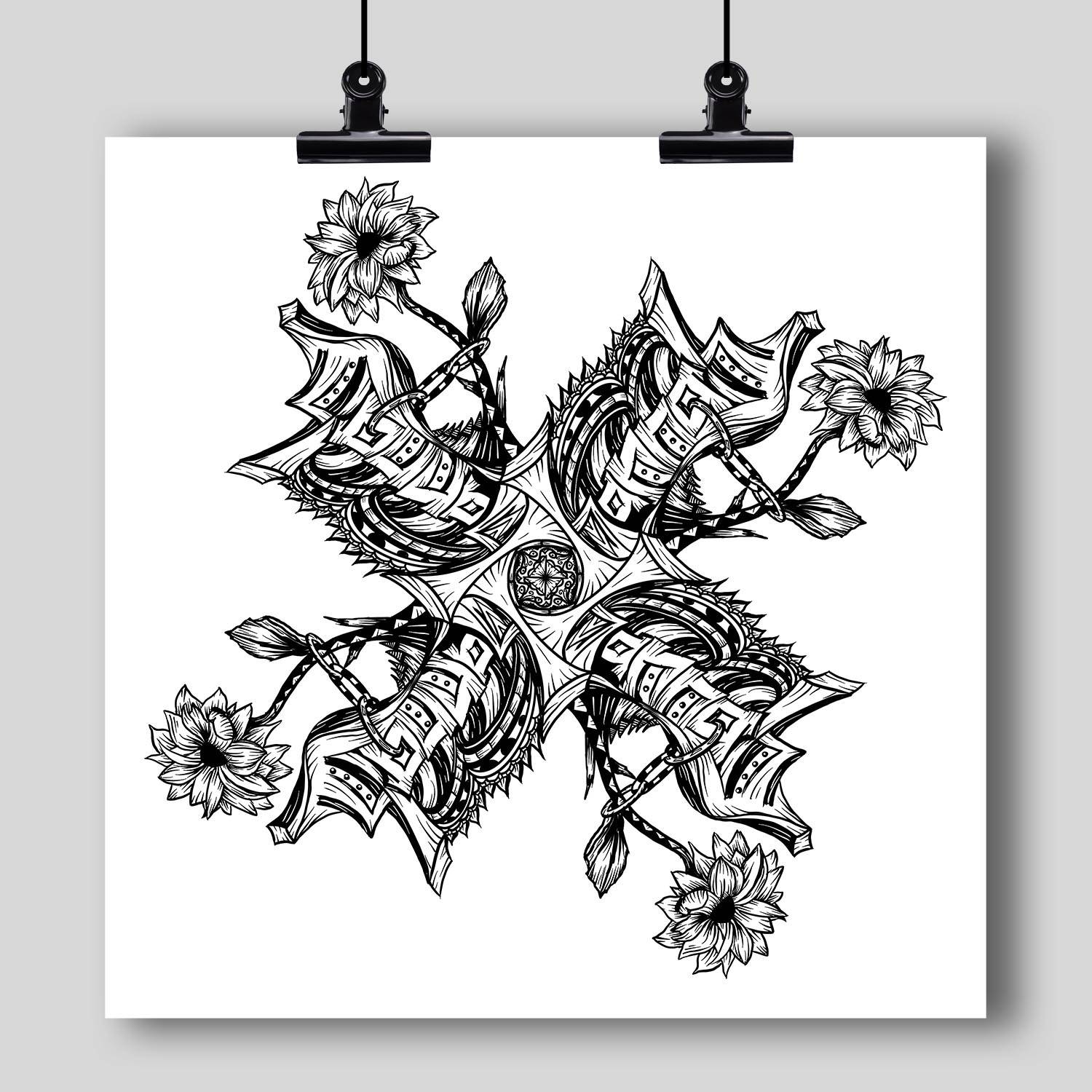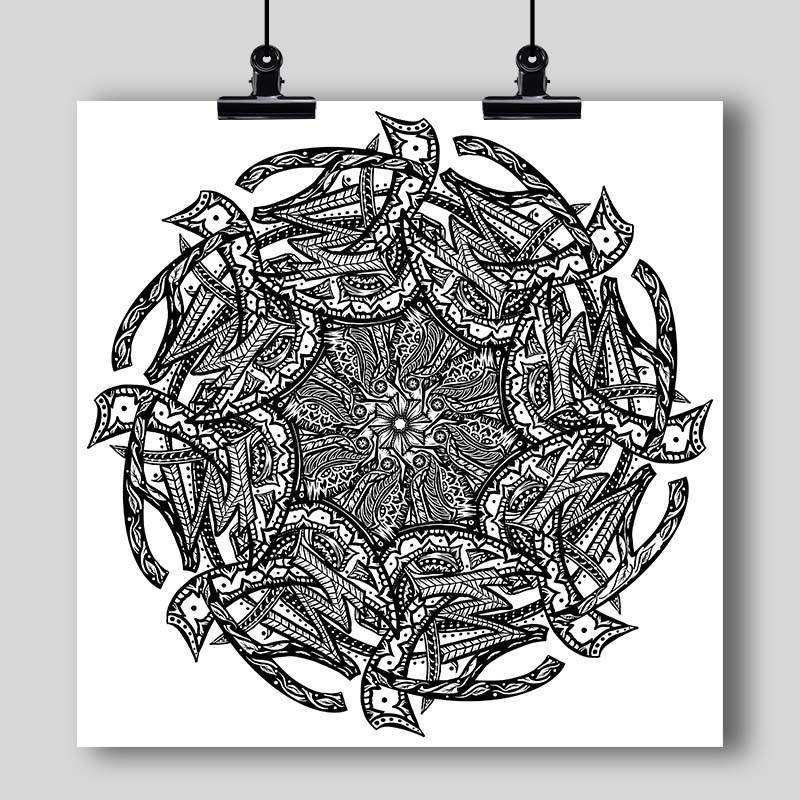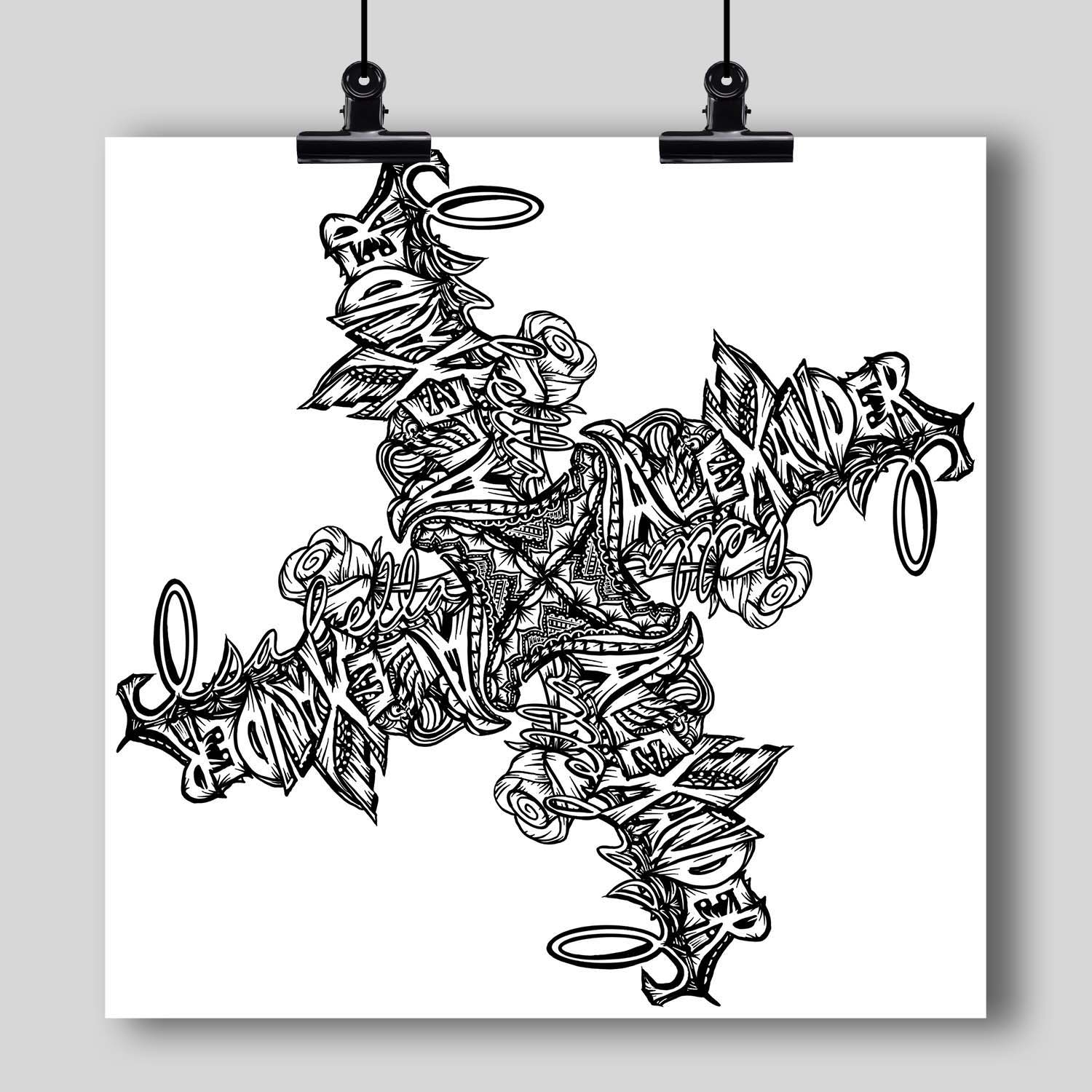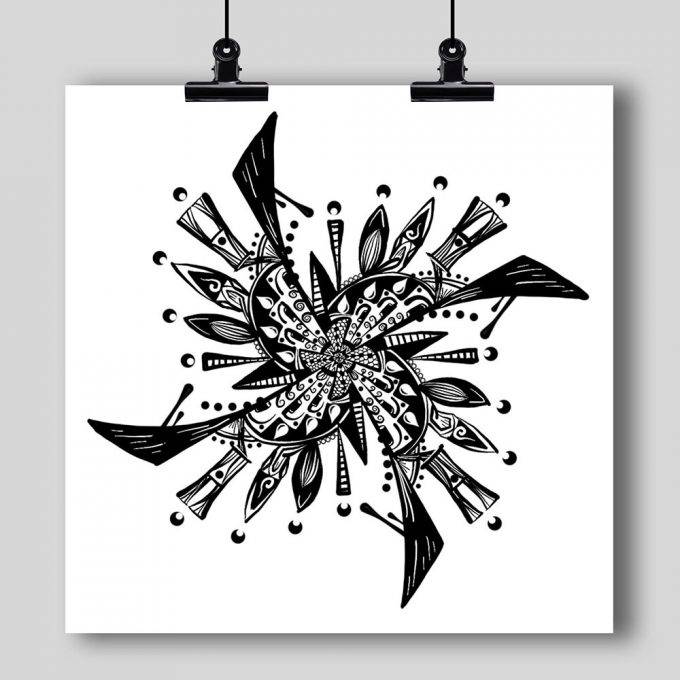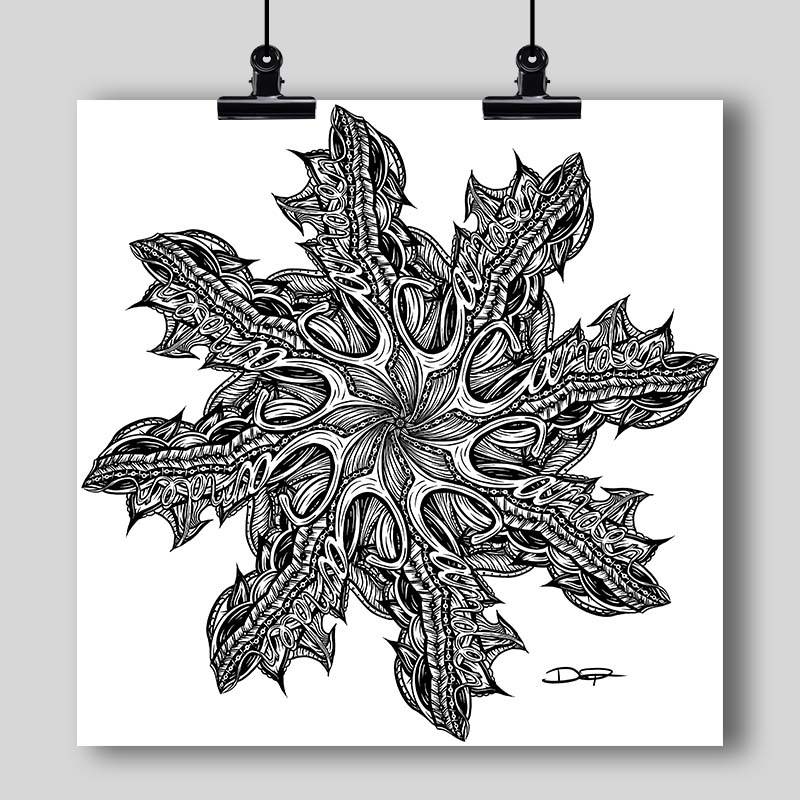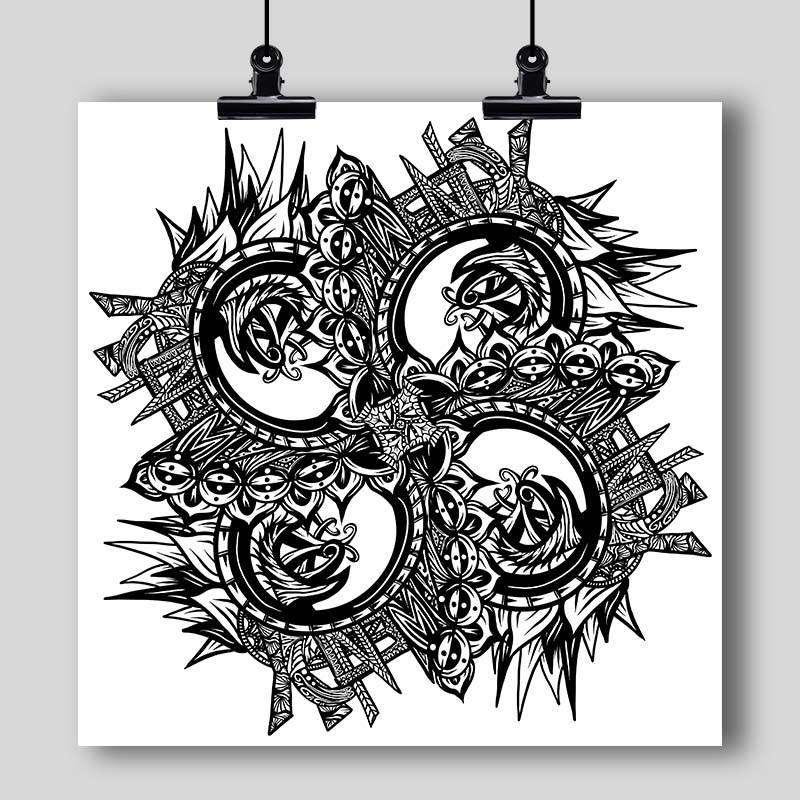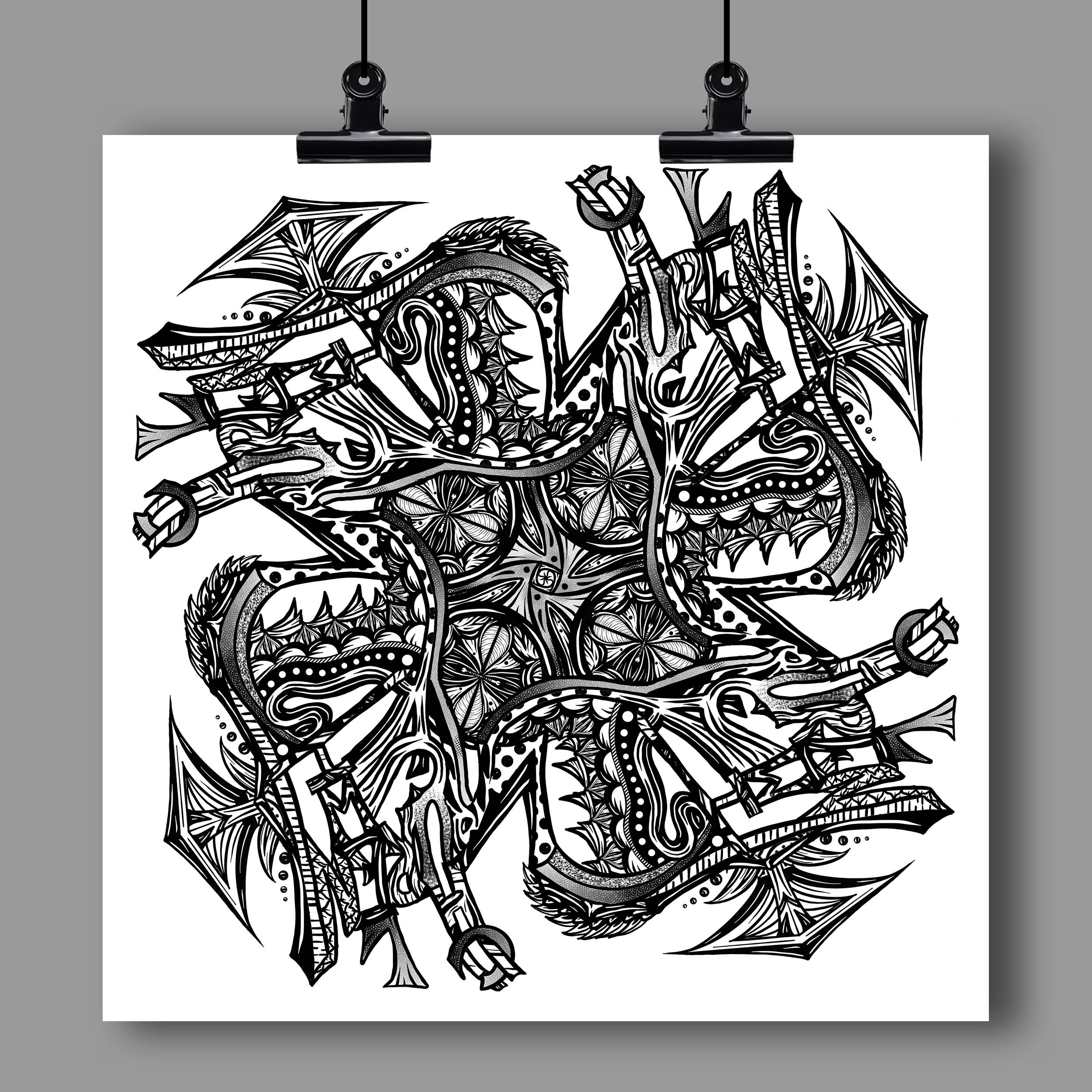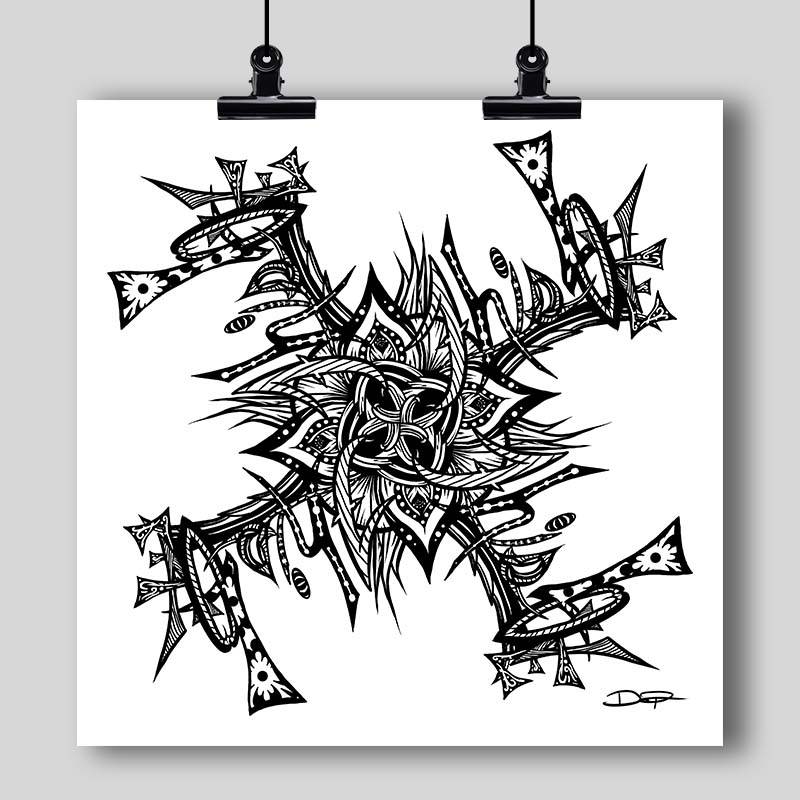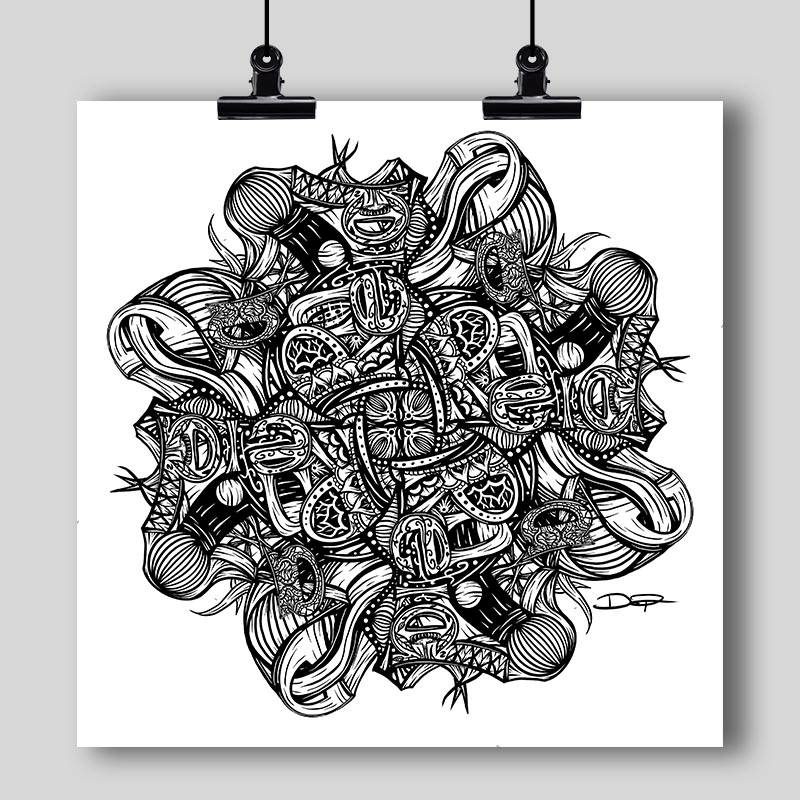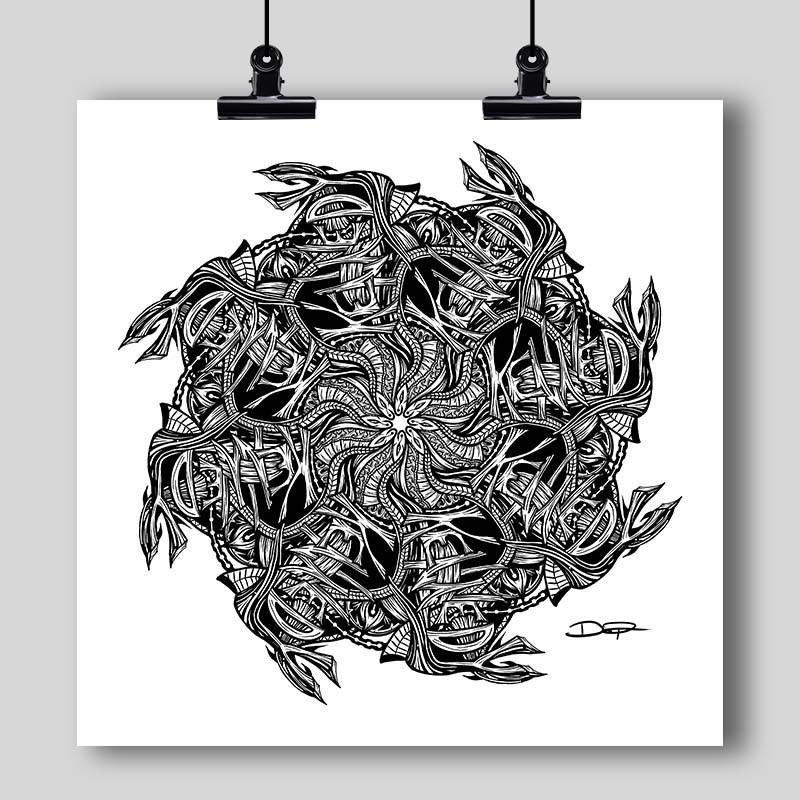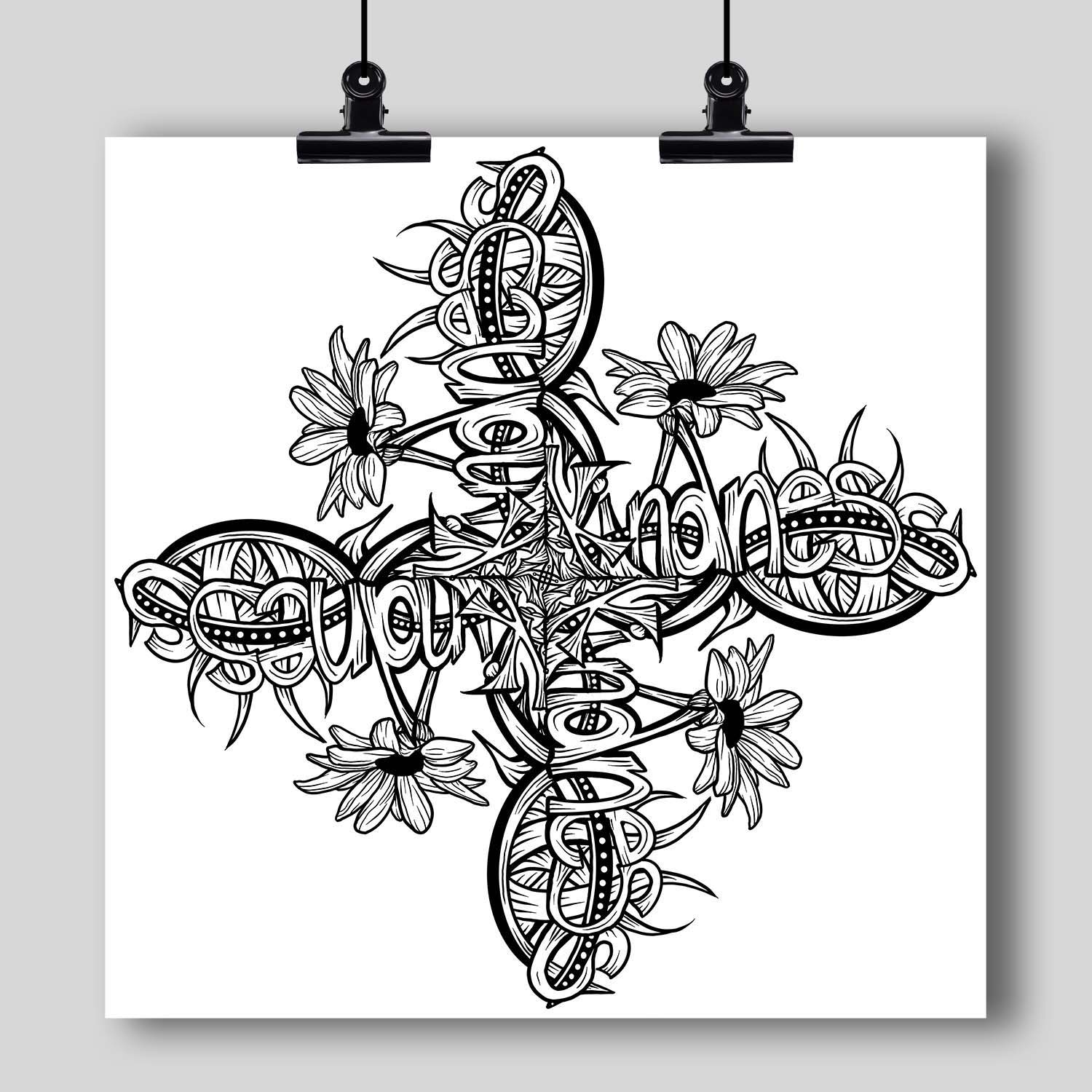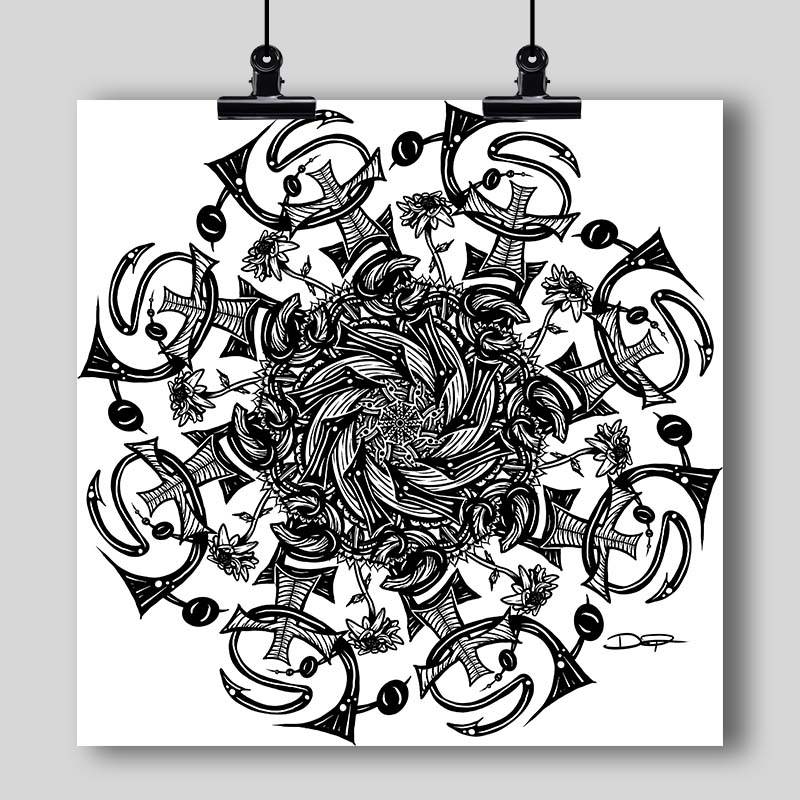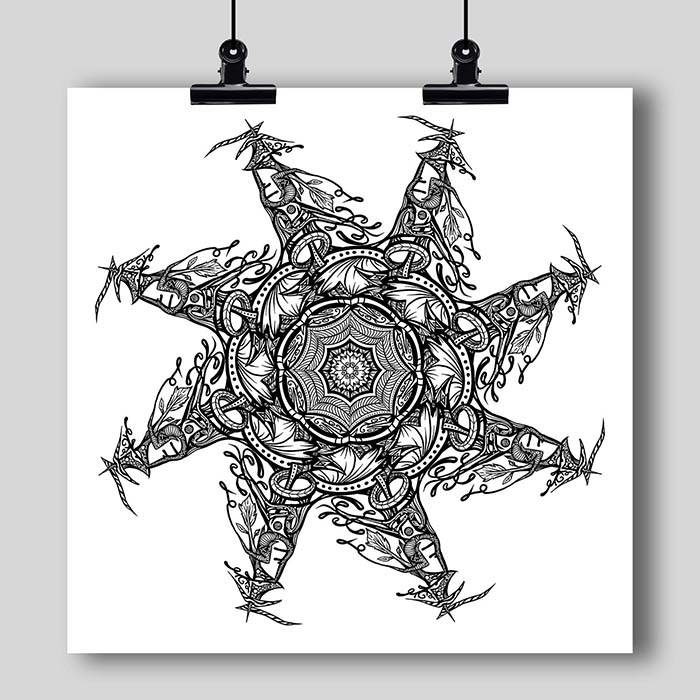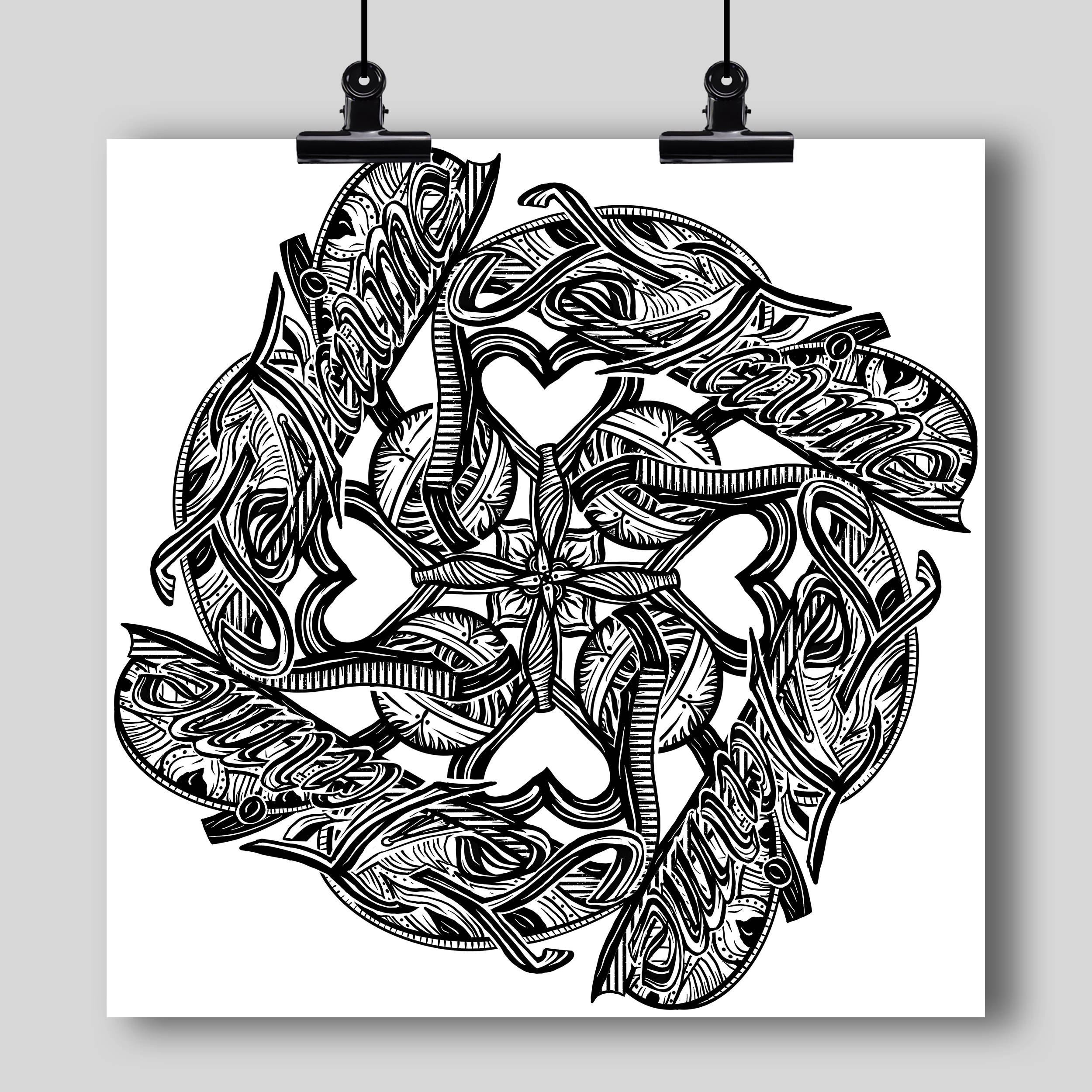 I offer two styles of custom "name mandala" artwork: simpler & complex.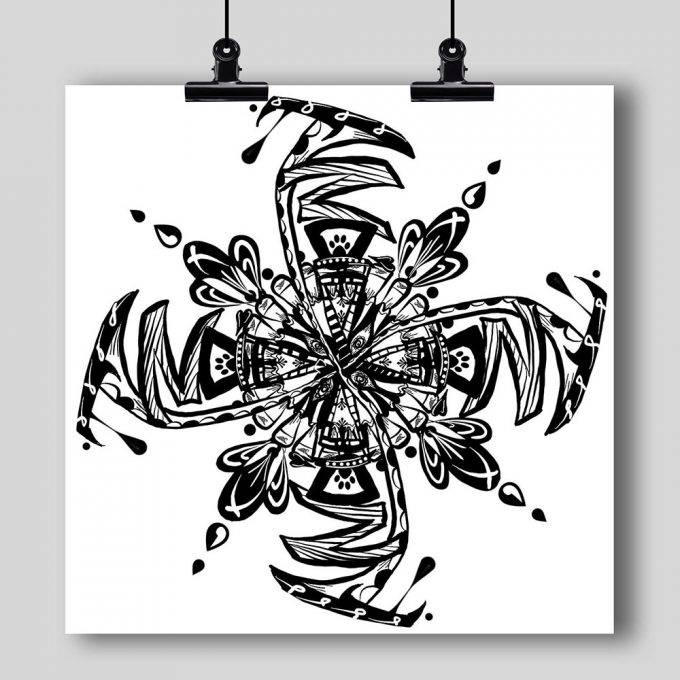 My "simpler style" is designed to give you something that takes me less time and costs you less money, yet is still really unique and amazing. The text isn't nearly as hidden within the artwork, but at first glance it should still take some effort to see it.

Starting commission price: $110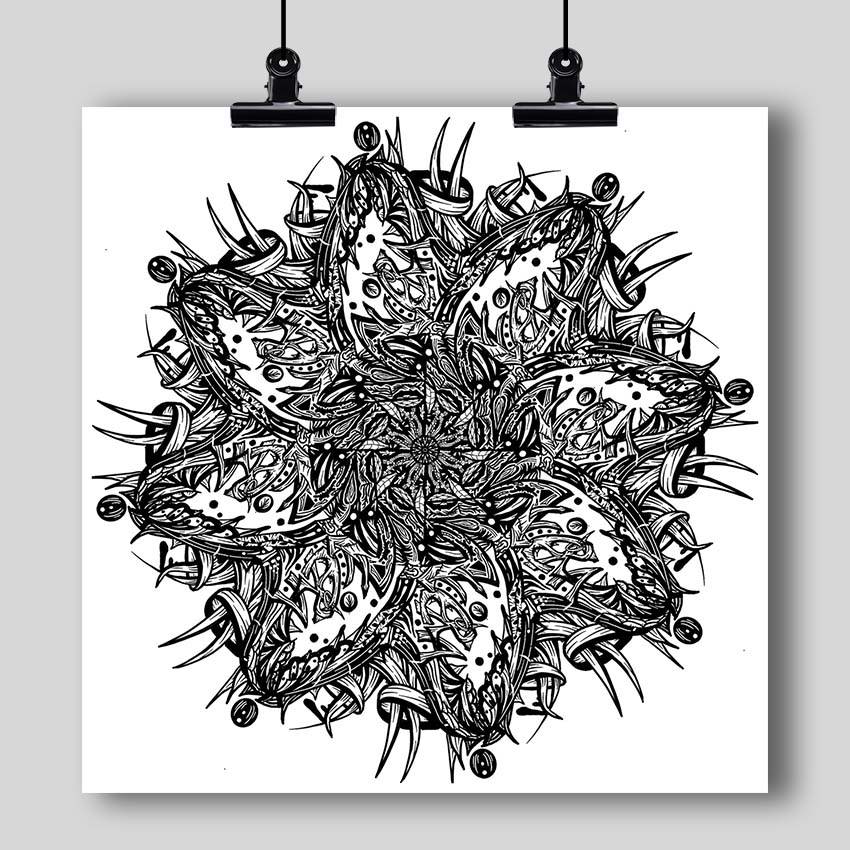 My "complex style" is definitely the most popular option I sell, and it is designed to really disguise the names by surrounding them (and filling them) with incredible design elements that take up nearly the entire canvas. Complex "name mandalas" take far more time, so I charge more for them, and they are well worth every penny.

Starting commission price: $185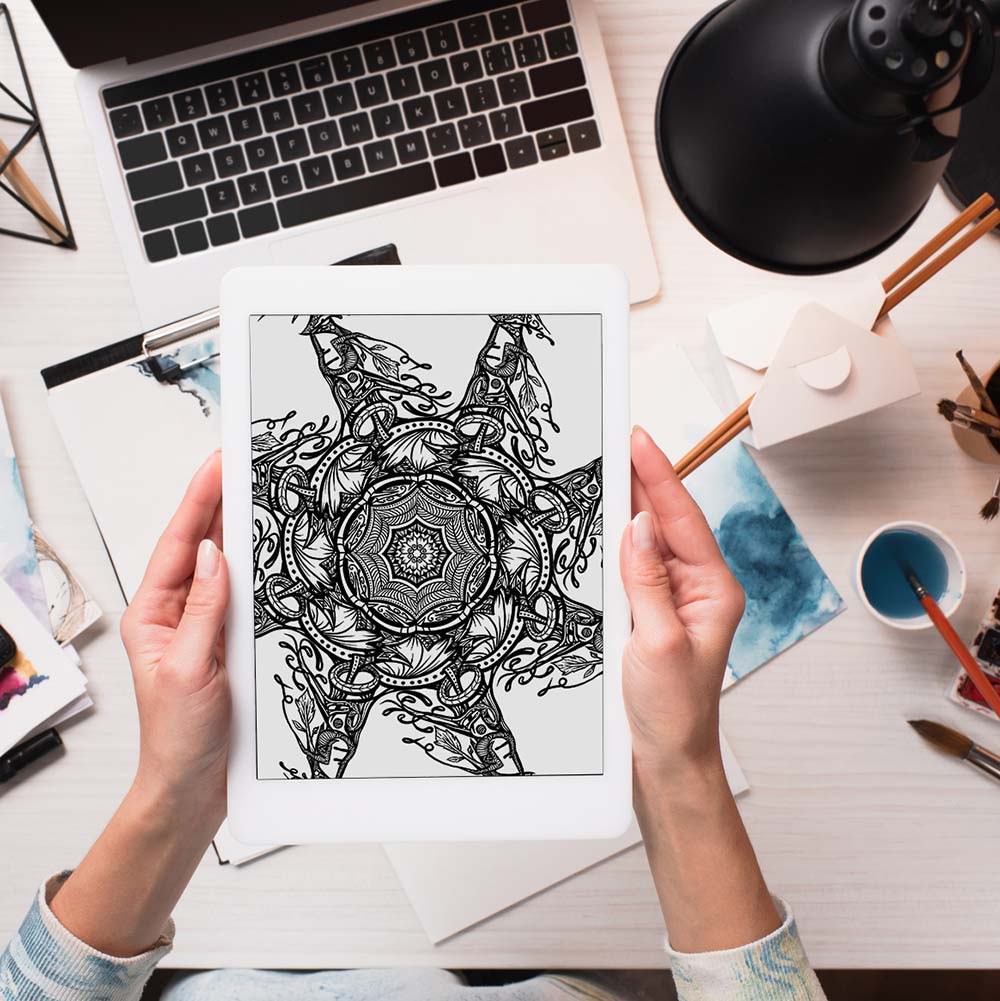 I draw each mandala on my iPad Pro using the Apple Pencil and the Procreate app. This is what allows me to create so much continuity and unique style in your mandala. The process to order is simple.
STEP ONE: CHOOSE A PACKAGE OPTION - I offer two pre-paid packages for "simpler style" mandalas and four pre-paid packages for "complex" stye mandalas (see the ordering pages linked below). Both options start with the easiest option: finish, approve, and receive the finished artwork with nothing additional. If you just want to print the art yourself and don't need anything else, this option is available to you as the base package.
STEP TWO: PURCHASE THE PACKAGE AND GIVE ME THE TEXT YOU WANT ME TO INCLUDE - Below you will find links to the ordering pages on my website where you can add the package you want to your shopping cart and checkout. Include the name you want to use in the comments of your order (found in your shopping cart or at checkout). Be sure to use an email address with your order that you check often so that I can communicate with you about the project as needed.
STEP THREE: I DRAW YOUR MANDALA - This is where I have my fun.
STEP FOUR: I WILL EMAIL YOU WITH THE FINISHED MANDALA AND OPTIONS - When I complete the mandala, I will email you with a link to view your finished artwork, as well as add any additional options you want at that time. This will include access to purchase prints or downloads of ten total color schemes (some of them really are quite beautiful) for your art. These color schemes are included in some packages but not all.
STEP FIVE: FINALIZE YOUR ORDER - If all you want is the digital files and whatever was included in the package you chose, then we will be officially done! Just let me know and I'll send everything on over. Or, if you like, you can order anything on the final ordering page, and I'll get that sent to you as well.
Want a Color Version? No Problem.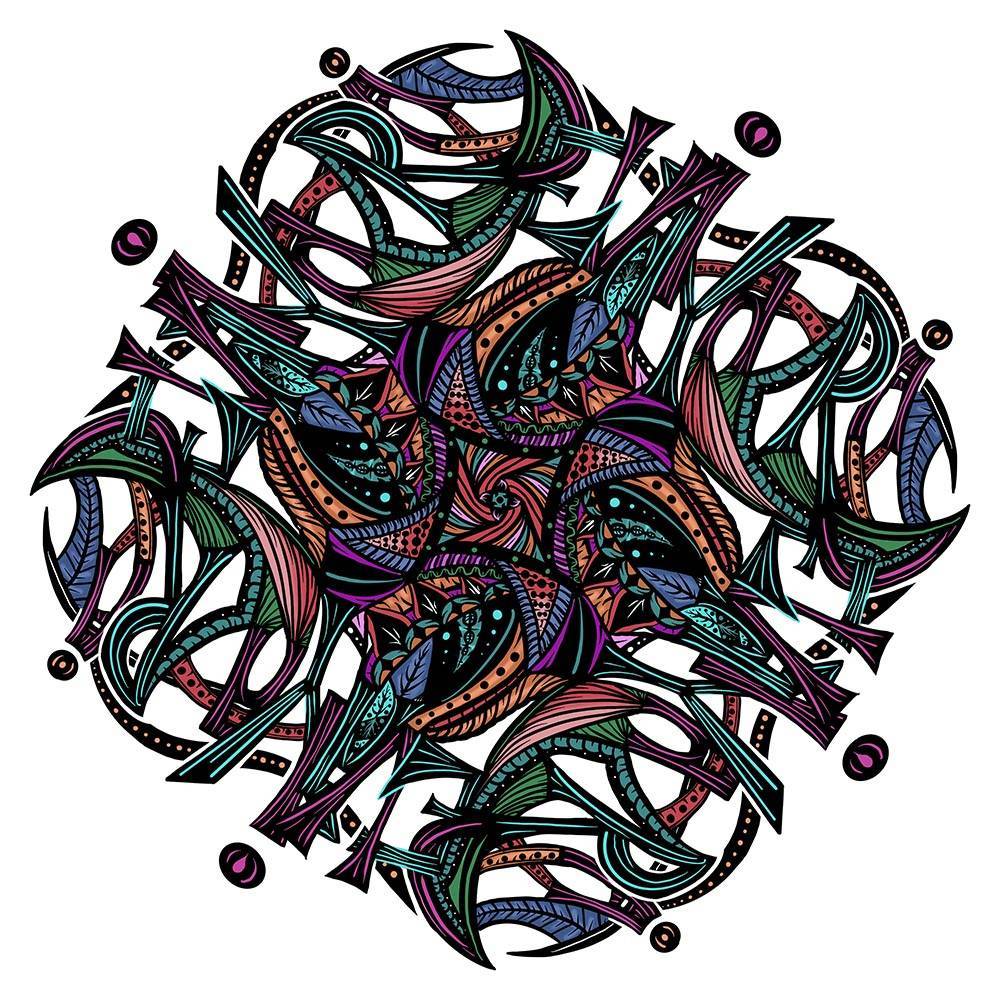 Would you like a full-color version of your custom mandala? I'm happy to do that for you for as an additional upgrade. Make sure to choose the appropriate package on the ordering page.

Color can add all sorts of pizazz to the finished work, and you'll also get the black and white version to go with it! This option is only available for complex style mandalas.

Do you see the words designed into the following mandalas?You can use any word(s) you like; you don't just have to use people's names. What words do you think define you or the people you love? What words have significant meaning to you?Let's get creative together, shall we?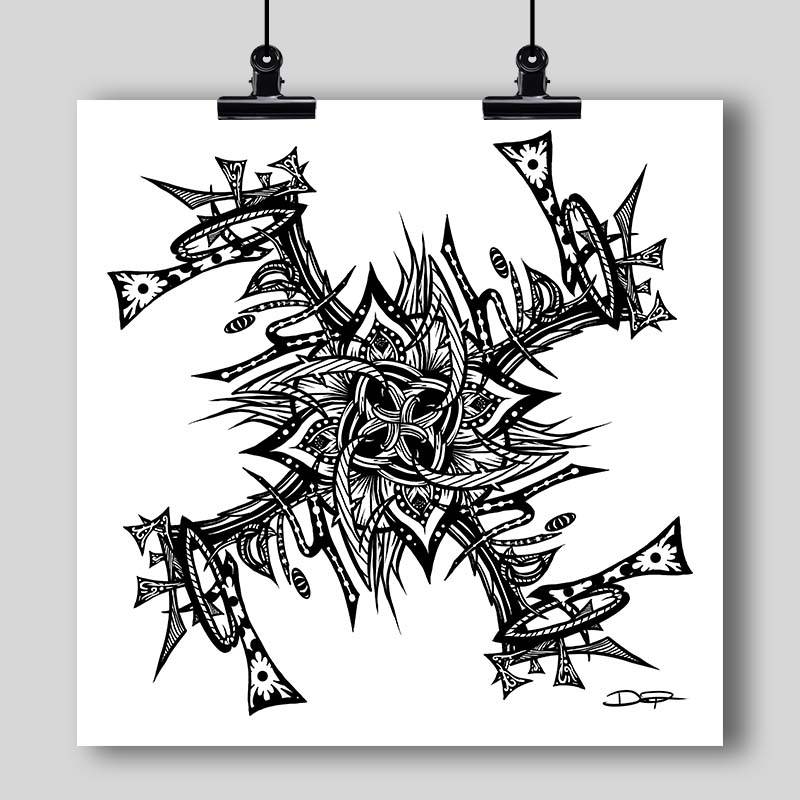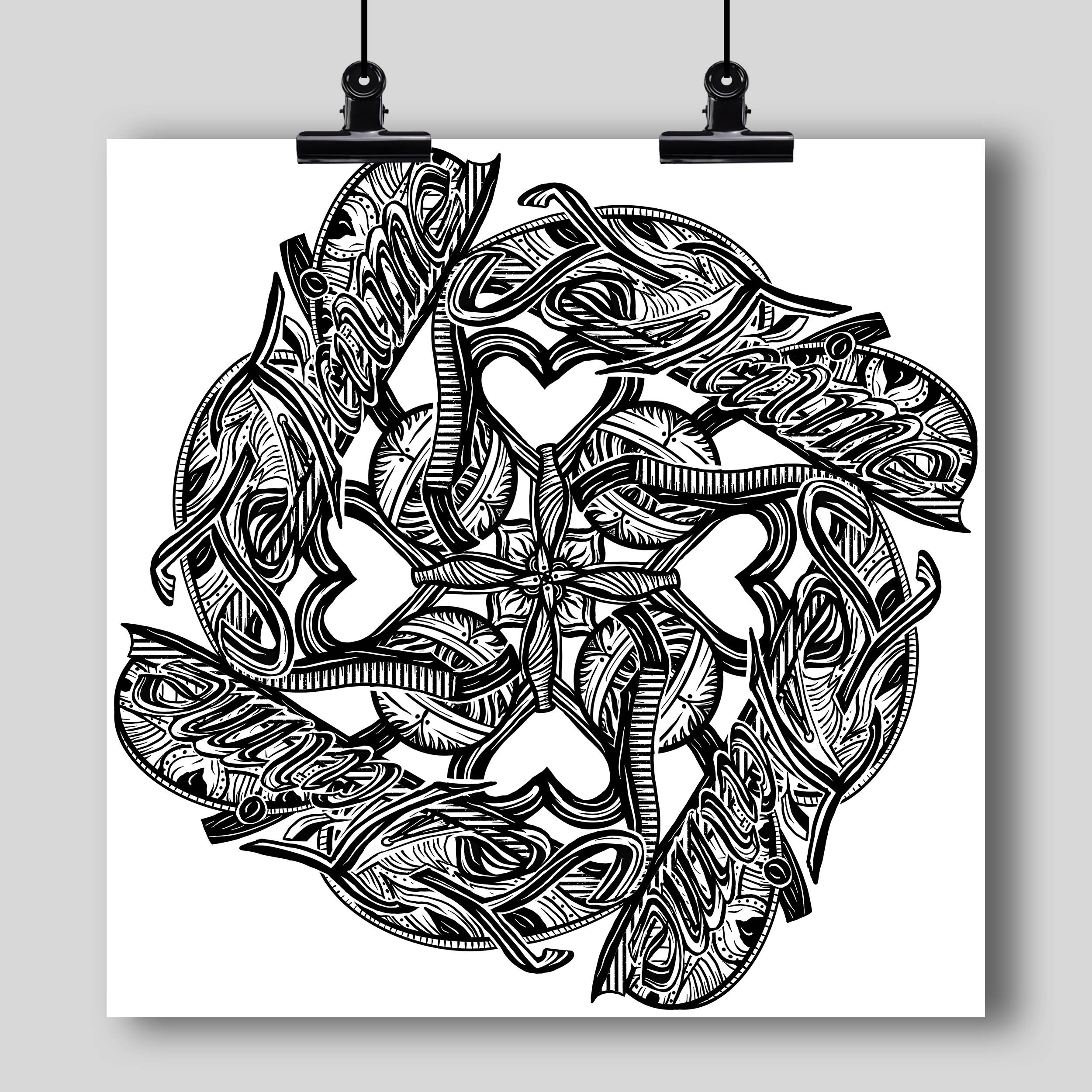 READY TO VIEW PACKAGES AND ORDER?
I would sincerely love to work with you and create something special and unique.