Great choice! I can't wait to create your complex style "name mandala!" They are definitely my favorite mandalas to create, and are by far the most popular option with my clients.
These are some examples of my complex style included in the packages below...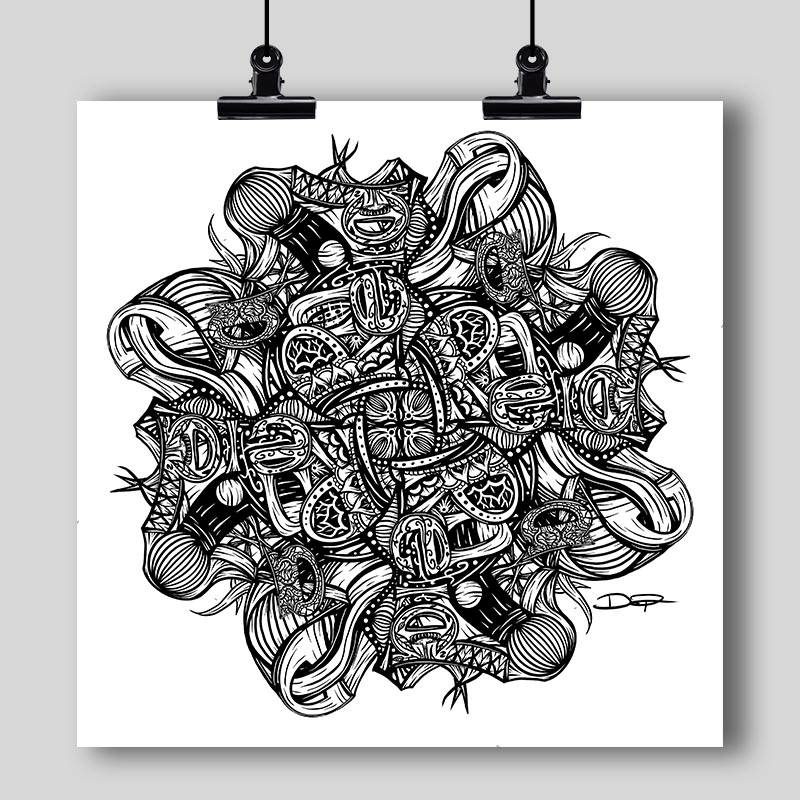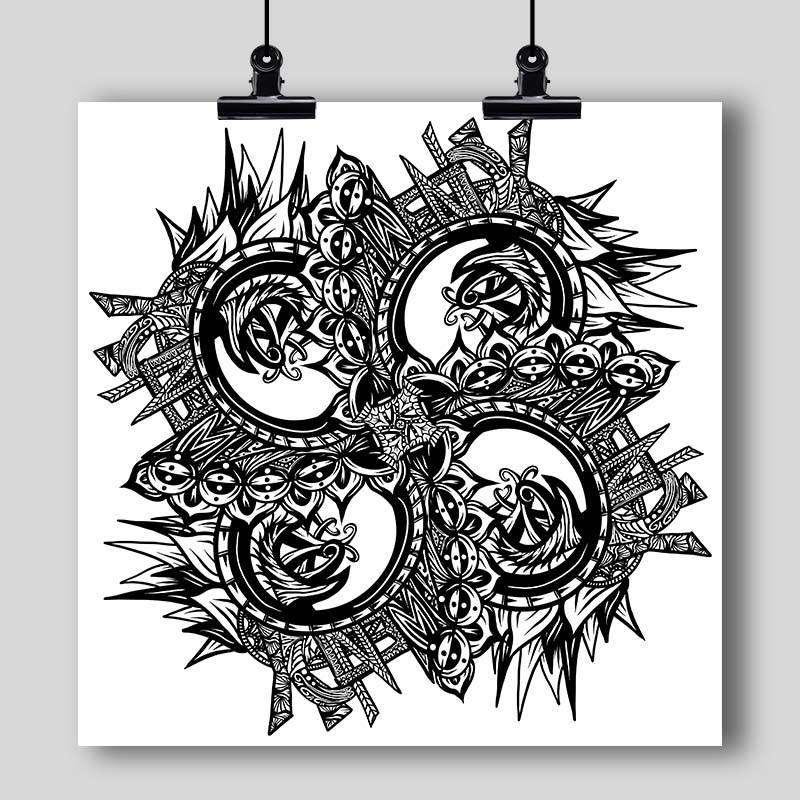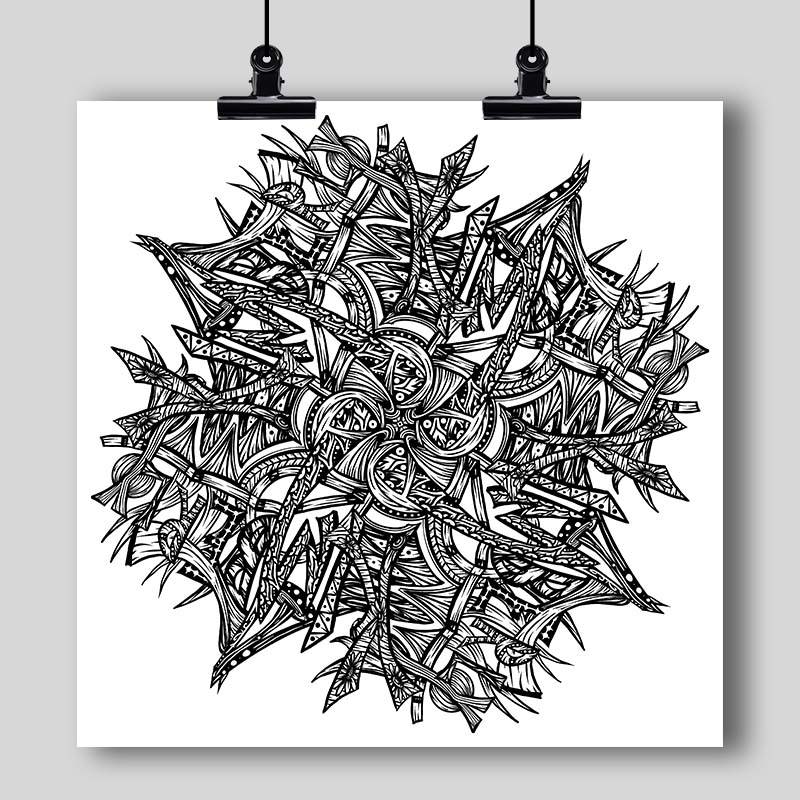 First, to understand all of the following packages, let me show you what a couple of the options mean:
TIME-LAPSE VIDEOS OF THE ARTWORK
Whenever I finish a custom "name mandala," I also create 9 additional color schemes with beautiful gradient finishes that you can purchase as digital downloads or as paper prints to be mailed to you. These are what those color schemes will look like. They are available to purchase individually or as parts of certain packages (see below).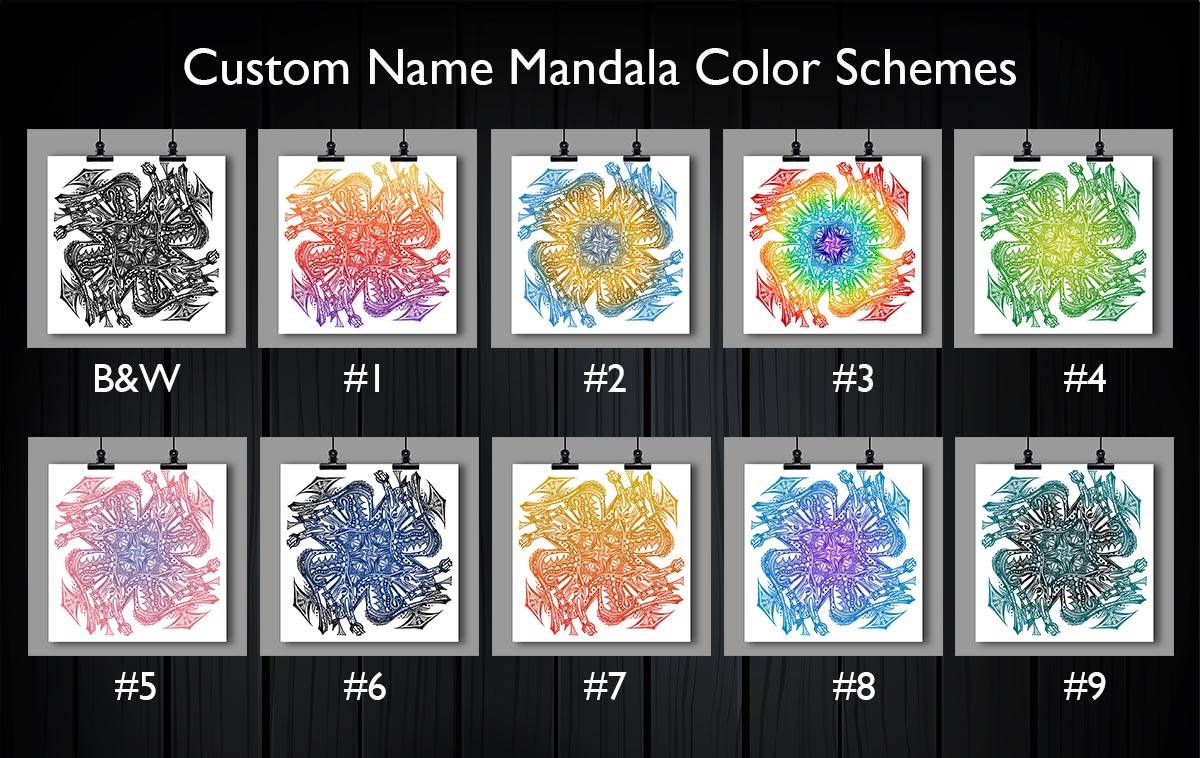 Now, on to the available packages. Note that packages B and higher save you significantly compared to paying a la carte for each item after the artwork is finished.
Choose the package below that works best for your needs. You will be sent to the shopping cart page where you can add the package to your cart and finish checking out.
(x1) BLACK & WHITE Digital File (high resolution .JPG) emailed to you of the finished mandala work. You can use it and print it on whatever products/prints you like, so long as it's not used for commercial use. Please note if you go with this package, you can always order any of the other prints or options a la carte after you see your finished artwork (at their standard price).
Everything included in Package A, PLUS:
(x1) 10" x 10" black & white professional print

(x1) 10" x 10" professional print of any color scheme
(x1) Digital File download of the same color scheme.
(x1) Time-lapse video
Everything included in Package A, PLUS:
(x1) 12" x 12" black & white professional print

(x3) 12" x 12" professional prints of any color scheme
(x3) Digital file download of the same color schemes.
(x2) Additional file downloads of any other two color schemes.
(x1) Time-lapse video
Everything included in Package A & C, PLUS:
(x10) ALL digital downloads of every color scheme in full resolution.
(x10) ALL color schemes in transparent .png format so you can order them on your own products.
(x2) 3" dye-cut vinyl stickers of your finished mandala in any color scheme you choose.
HAND-COLORED VERSION ADD-ON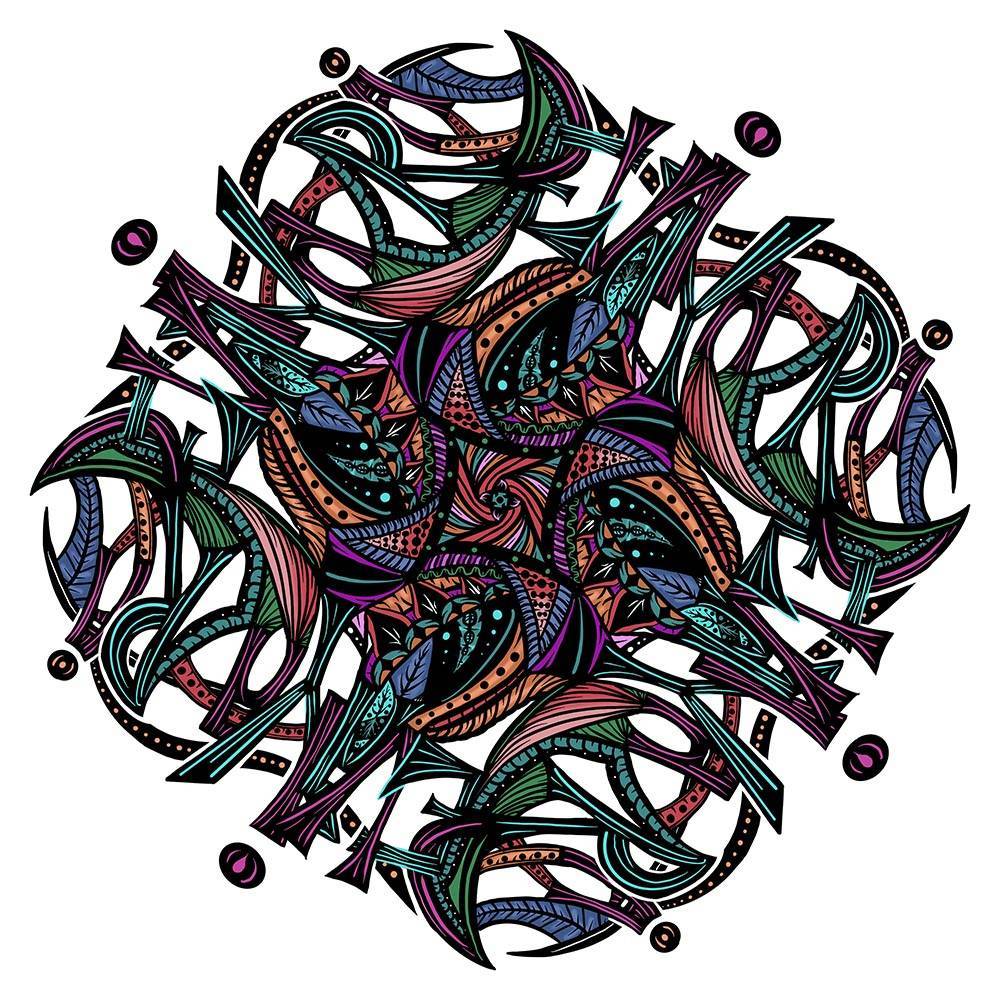 Would you like a full-color version of your custom mandala as well as the black and white version? I'm happy to do that for you for as an additional upgrade.
When you add this option to your shopping cart (you'll see the option on the package ordering page), I will also hand-color your mandala for you and give you both versions in full resolution. This is different than the computerized color schemes shown above as I go into every pixel of your mandala and personally add color where it will make the most impact.
IMPORTANT NOTE: This option does not include any additional prints in the packages you order. Color prints will be available to purchase if you like.
$80 to add hand-color to your finished mandala
You'll see the option to add this to any of your package options above.