MAY 2020: "The Cheetah and the Sloth" fine art print by Dan Pearce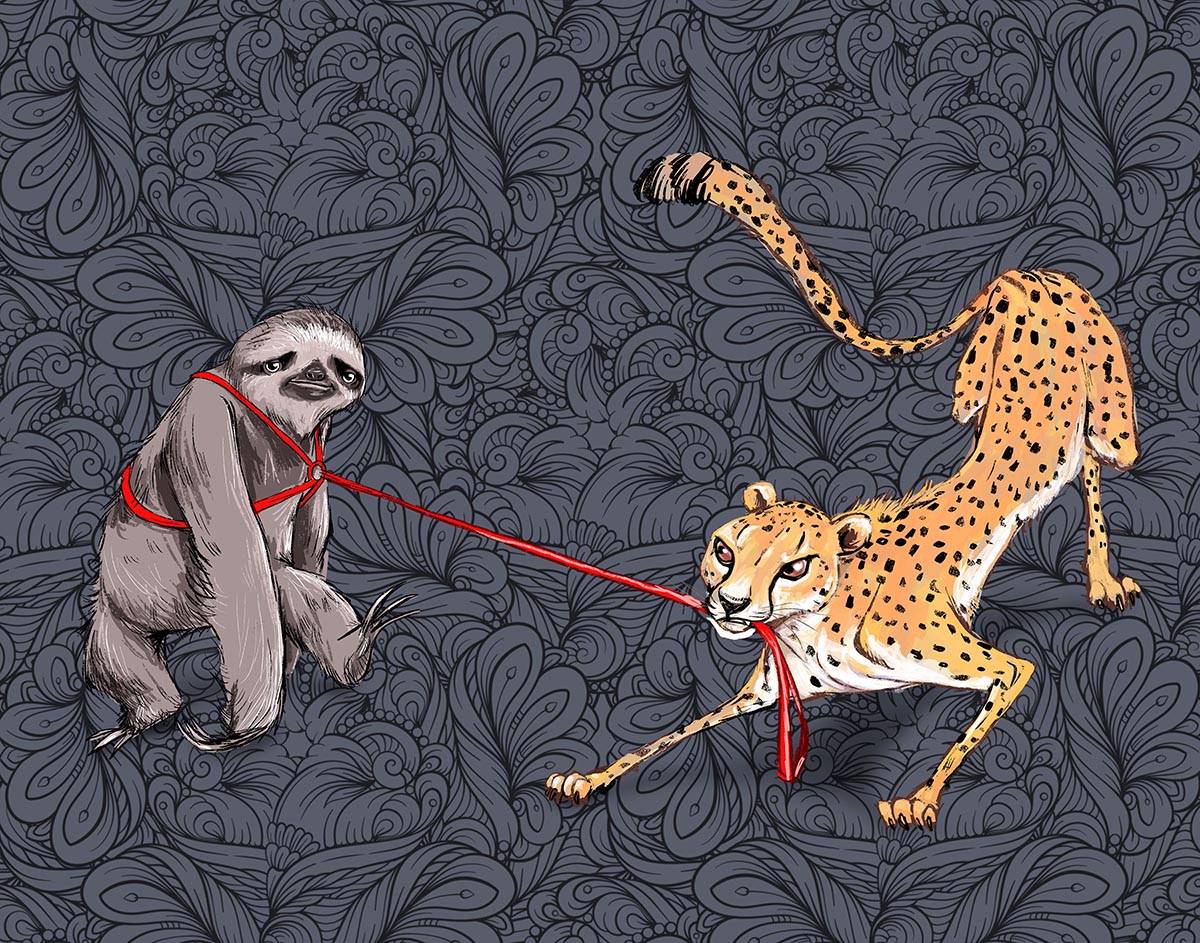 Be sure to download via the button above. This image is not full resolution.
THANK YOU for continuing to be a Patreon supporter! For your free art print of the month, I bring you "The Cheetah and the Sloth" (a $45 freebie). As a patreon supporter, you get to download this image and print it/use it to your heart's content (as long as it's not for any commercial reason).
This art should print beautifully up to about 16" x 20". File size: 4MB
After downloading the art, I would love to see how you print it/use it if you'd like to send a quick pic to me on Facebook!